About A1 Pressure Washing TX, Inc - Your Reliable Houston Pressure Washing Company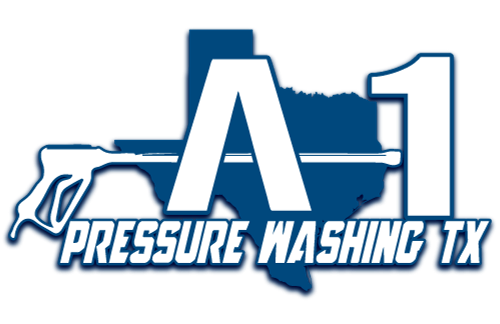 Are you currently looking for a reliable pressure washing company to clean your Houston home or business property? Then you've certainly come to the right place. We've got you fully covered here at A1 Pressure Washing TX, Inc
Our pressure washing company offers a myriad of exceptional pressure washing services, for both homeowners and business owners alike. Whether you've got a house or a commercial property in Houston we're here to help. As the top pressure washing company in the Houston area, you can be absolutely sure that your property is in excellent hands when working with us. We guarantee full customer satisfaction, and nothing less. We aim to provide you with a clean, safe, and healthy property. We have over nine years of experience under our belt.
At A1 Pressure Washing TX, Inc, we specialize in providing tailored commercial soft washing and driveway washing services. Our mission is to help our clients maintain the pristine and professional look of their properties, ensuring they leave a lasting impression on their visitors and customers.
Our soft washing services are a gentle yet highly effective method for removing dirt, grime, and unsightly stains from various surfaces, including building exteriors, parking lots, and walkways. This not only improves the visual appeal but also extends the lifespan of your property's surfaces.
We understand that your property's appearance is a reflection of your commitment to excellence. That's why we take pride in offering top-notch, customized solutions tailored to meet your specific needs. Our experienced pressure washing company uses eco-friendly practices, cutting-edge equipment, and the highest-quality materials to deliver results that exceed expectations.
Here at A1 Pressure Washing TX, Inc, we believe that building strong client relationships is the cornerstone of our success. We are dedicated to providing exceptional service and ensuring your complete satisfaction throughout the entire process. Whether you need a one-time deep cleaning or regular maintenance, we've got you covered!
Please feel free to reach out to us for more information or to schedule a consultation. We would be thrilled to discuss how we can assist you in maintaining the impeccable image of your properties with pressure washing for Houston. We look forward to the opportunity to work with you and demonstrate the value we can bring to your properties.
Be a Part of Our Satisfied Customers

With Our Houston Pressure Washing Experts