Rid Your Houston Business Property Of Vandalism With Graffiti Removal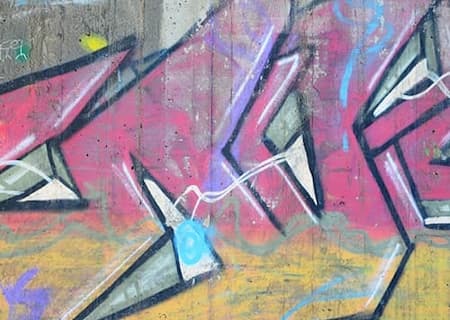 Are you a business owner in search of high-quality graffiti removal services in the Houston area? Then you've certainly come to the right place! Here at A1 Pressure Washing TX, Inc, we offer top-notch commercial pressure washing services that will help take your business to the next level.
We understand firsthand how important a clean property is to a booming business. As the top provider of expert pressure washing in Houston, you can trust that your business property is in excellent hands when working with us. We guarantee it!
Your satisfaction is our utmost priority. If you want to work with someone you can trust, then give us a call today at A1 Pressure Washing TX, Inc in Houston, and let's get started!
Houston Spray Paint Cleaning
Is your business property in Houston plagued by graffiti stains? We understand firsthand just how tricky graffiti can be to remove. Luckily for you, we offer exceptional graffiti removal services at A1 Pressure Washing TX, Inc. Our graffiti removal services will elevate your entire property. Our services will boost your curb appeal and increase your home value. We'll ensure that your property looks sparkling clean.
We want your entire commercial property to look as appealing and inviting as possible, in order to effectively draw in both new and existing customers. Our graffiti removal services can help boost your business.
Transform Your Business Property Today
Our commercial pressure washing services will boost the overall success of your business. Customers will want to frequent your business if they feel safe and comfortable. Graffiti stains make a bad impression. We want your customers to feel safe and relaxed on your property.
If you're interested in utilizing our graffiti removal services, then give us a call today at A1 Pressure Washing TX, Inc to learn more. Also, be sure to ask about our other commercial pressure washing services, such as dumpster pad cleaning.
Frequently Asked Graffiti Removal Questions
Listed below are some of our customers' most frequently asked questions regarding our graffiti removal services. If you have any other unanswered inquiries for us, then don't hesitate to give us a call today at A1 Pressure Washing TX, Inc.
Yes! Our graffiti removal services can eliminate even the most stubborn and set-in stains.
We recommend that you hire a professional to take care of all your pressure washing needs. Graffiti can be very stubborn and difficult to remove. We'll get the job done safely and thoroughly the first time around.
Be a Part of Our Satisfied Customers

With Our Houston Pressure Washing Experts