A1 Pressure Washing TX, Inc Is Cinco Ranch's Experienced Pressure Washing Services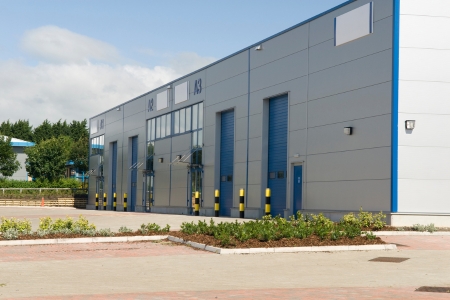 Cinco Ranch residents deserve the best in pressure washing services and quality of results. A1 Pressure Washing TX, Inc is here and eager to help you. We want all of your exterior surfaces to be as clean as possible so that you can enjoy them.
With the pressure washing services that we have available, you're able to do just that. We know that it can be hard to find excellent quality services at affordable rates. We're here to bridge that gap and help you feel clean and confident.
So be sure to read on and contact us to learn more about who we are, what we do, and how we can help you.
Learn All About The Quality Pressure Washing Services Available Here In Cinco Ranch
Pressure washing has become the most efficient and popular method of cleaning tough surfaces. With that said, don't waste your own time and energy by trying to scrub those stains out yourself. Leave it to the professionals like those at A1 Pressure Washing TX, Inc.
Our pressure washing pros are here to answer your call when you're in need of pressure washing. All of your exterior surfaces can be tended to when you invest in our available services. Check out the services we have available for Cinco Ranch residents:
Exterior Building Cleaning
Concrete Cleaning
Dumpster Pad Cleaning
Gas Station Maintenance
Graffiti Removal
Parking Garage Maintenance
Parking Lot Striping
Storefront Exterior Cleaning
Warehouse Washing
House Washing
Driveway Washing
Patio Cleaning
Whenever you're ready, A1 Pressure Washing TX, Inc is here to take your call and give you everything you need to schedule a pressure washing service for your exterior surfaces.
Parking Lot Washing Services Are Available To All Cinco Ranch Residents In Need Of It
Parking lots, even in Cinco Ranch, get incredibly dirty and stained. As a commercial property owner, you might not have the time or the resources to clean your parking lots yourself. With that in mind, why not contact the professionals at A1 Pressure Washing TX, Inc?
Our professionals are more than happy to save you time and energy by taking on your parking lot themselves. We'll get your parking lot clean and fresh, looking better thane ever. It may not seem like the most important investment to make, but it's all about giving your customers and guests a well-rounded and nice experience.
A clean parking lot sends the right message and makes people feel respected and welcomed. Learn more about our parking lot services that we offer Cinco Ranch residents by contacting us today.
About Cinco Ranch, TX
Cinco Ranch, TX is known for its beautiful master-planned communities, excellent schools, and a wide range of recreational activities. The community has well-maintained parks, pools, and playgrounds, as well as miles of hike and bike trails that wind through the neighborhoods and around the lakes. Cinco Ranch is also home to several golf courses, tennis courts, and fitness centers, making it a great place for sports enthusiasts.
Be a Part of Our Satisfied Customers

With Our Houston Pressure Washing Experts