Superb Pressure Washing Solutions for Crosby Area Properties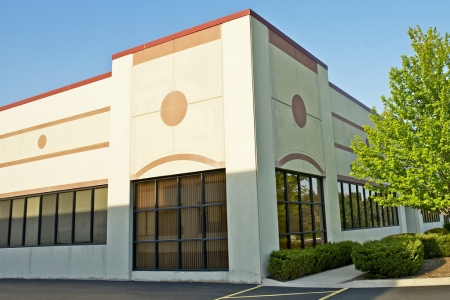 If you're searching for quality pressure washing in Crosby, A1 Pressure Washing TX, Inc is here to answer your call. Something about A1 Pressure Washing TX, Inc that you should know is that we are here to deliver the best in services and care for all of our clients. We are dedicated to our craft and know how much it means to deliver efficient and quality services with amazing results.
We want you here in Crosby to be able to take pride in your exterior surfaces, and our pressure washing services are the ticket to do just that. Be sure to read on and learn more about what we have to offer and what you can do to experience the best in pressure washing here in Crosby.
Learn About The Quality Pressure Washing Services We Offer to Crosby
Pressure washing is a method of cleaning unlike any other. It's a strong stream of water that really cuts into the grime, stains, and muck that's left on the surface. It's an incredibly effective method of cleaning tough surfaces like concrete.
A1 Pressure Washing TX, Inc offers a wide variety of pressure washing services that any Crosby resident can enjoy and benefit from, including:
Exterior Building Cleaning
Concrete Cleaning
Dumpster Pad Cleaning
Gas Station Maintenance
Graffiti Removal
Parking Garage Maintenance
Parking Lot Cleaning
Parking Lot Striping
Storefront Exterior Cleaning
Warehouse Washing
House Washing
Driveway Washing
Patio Cleaning
On our site, you'll be able to learn more about our available services and how to request them. Contact us today to schedule a service for your home or business.
Parking Lot Washing Services Available To All Crosby Properties
As far as pressure washing services go, A1 Pressure Washing TX, Inc offers a variety of residential and commercial pressure washing services. Our residential services are for residential areas and customers, so pressure washing for things around the home and such.
Our commercial pressure washing services are all about giving commercial property owners a way to make their property clean and inviting to guests and customers. One such service we offer in that realm is parking lot cleaning and washing. This service is something that every parking lot owner should consider at least once a year.
This service completely revitalizes and refreshes the surface of your Crosby parking lot. There's so much gunk, stains, and dirt that finds its way onto the surface of your parking lot. This service eliminates it and can even prevent damage to your parking lot. With an investment in a service like this, your guests and customers will feel welcomed, safe, and clean.
About Crosby, TX
Crosby is a small town located in Harris County, Texas. The town is known for its proximity to the San Jacinto River and for the Crosby Fair and Rodeo, which is held every year in the month of June. The rodeo is a popular local event that attracts visitors from all over the state. Additionally, Crosby is home to several parks and outdoor recreational areas, which offer opportunities for hiking, fishing, and boating.
Be a Part of Our Satisfied Customers

With Our Houston Pressure Washing Experts