Top-Rated League City Pressure Washing Services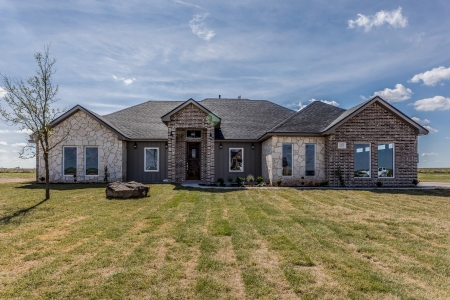 Here in League City, it can be difficult to find the right quality pressure washing services. So that's why A1 Pressure Washing TX, Inc has set up shop right here in your town. We want to be able to provide the residents of League City with the absolute best when it comes to pressure washing.
We know that our services are the best of the best, and all that remains is showing you here in League City what it's all about and just exactly what we mean. Your exterior surfaces have probably gone years without a deep clean or maybe you've had a bad experience with other pressure washing businesses. No more to that, and say hello to the best pressure washing business near you.
Be sure to read more about what we're all about and how we can help you here in League City. Our services are top-of-the-line, our results are unmatched, and our prices are highly affordable. Contact us today to schedule a service for your League City home or business.
Learn All About The Quality Pressure Washing Services In League City
Pressure washing has become quite the staple in modern maintenance and care for exterior surfaces. There's really no better cleaning method out there. Pressure washing is tough enough to clean even the toughest of surfaces.
Without pressure washing, your exterior surfaces here in League City would wither away and look rotted. At A1 Pressure Washing TX, Inc, we offer the following exterior cleaning solutions to help ensure that your surfaces look cleaner than ever and better than they ever looked.
Exterior Building Cleaning
Concrete Cleaning
Dumpster Pad Cleaning
Gas Station Maintenance
Graffiti Removal
Parking Garage Maintenance
Parking Lot Cleaning
Parking Lot Striping
Storefront Exterior Cleaning
Warehouse Washing
House Washing
Driveway Washing
Patio Cleaning
With this wide array of services, it's clear to see why A1 Pressure Washing TX, Inc is growing to be one of the best pressure washing providers in the business.
Parking Lot Washing Services Are Available To All League City Residents In Need Of It
Parking lot washing and cleaning is a service that you might have never thought about. But if you are a commercial property owner and you've noticed that your parking lot is looking a little worse for wear, it may be time to call the A1 Pressure Washing TX, Inc pros. Our business is here to elevate, rejuvenate, and refresh your League City parking lot, leaving no trace behind.
Without the parking lot cleaning service we provide, your parking lot will send the wrong message to your customers and guests. A parking lot is bound to get dirty, but it doesn't have to stay that way forever. If you want your parking lot to look good and make your business look even better, contact A1 Pressure Washing TX, Inc today.
About League City, TX
League City, TX is known for its beautiful parks, waterfront views, and recreational activities. It is home to several popular attractions such as the Clear Creek Nature Center, the Helen's Garden, the League City Sportsplex, and the Butler Longhorn Museum. Additionally, League City is known for its excellent schools, family-friendly neighborhoods, and vibrant community events.
Be a Part of Our Satisfied Customers

With Our Houston Pressure Washing Experts