Rely On A1 Pressure Washing TX, Inc For Top Pressure Washing in Louetta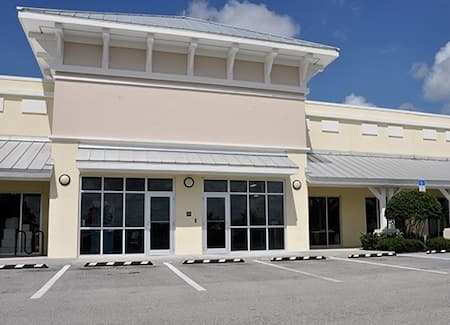 A1 Pressure Washing TX, Inc has been serving Louetta and the surrounding area's pressure washing needs since our founding! We pride ourselves in providing professional pressure washing and exterior cleaning services to the Louetta area. Regardless of if you need commercial pressure washing or if you're looking for a more delicate touch, you can rest easy knowing your Louetta business or home is in capable hands!
Regular pressure washing is recommended to upkeep your curb appeal and get rid of dangerous slip hazards and environmental pollutants from your exterior surfaces. At A1 Pressure Washing TX, Inc, we use environmentally friendly cleaning products and expert pressure washing and soft washing techniques to safely remove the toughest dirt and grime from any and all of your exterior surfaces. We're proud to offer a wide array of pressure washing services to better serve Louettas exterior surface cleaning needs.
What Is Pressure Washing?
Pressure washing, also known as power washing, is the use of high-pressure water spray to remove loose paint, mold, grime, dust, mud, and dirt from surfaces and objects such as buildings, vehicles, and concrete surfaces. Pressure washers use a pump to increase the pressure of water, which is then forced through a narrow nozzle. The resulting high-pressure stream of water can be used to blast away dirt and grime from surfaces.
Pressure washing is a very effective way to clean surfaces, but it is important to use the correct pressure and water temperature for the job. Too much pressure can damage surfaces, while too little pressure may not be effective at removing dirt and grime.
Pressure washing can also be used to clean other surfaces, such as brick, stone, and wood. However, it is important to test the pressure and water temperature on a small area before cleaning the entire surface.
Pressure Washing vs. Soft Washing
When it comes to cleaning surfaces, two common methods are pressure washing and soft washing. Pressure washing uses a high-powered stream of water to blast away dirt, grime, and other debris, while soft washing uses a gentler stream of water and cleaning solution to lift and remove dirt. While pressure washing is effective for some surfaces, it can be too harsh for others, such as delicate siding or roofing materials. Soft washing is a safer option for these surfaces, as it cleans without the risk of damage. Ultimately, the choice between pressure washing and soft washing depends on the surface being cleaned and the level of cleaning required.
Sidewalks and Walkways
Driveways
Dumpster Pads
Drive Thru Areas
Gas Stations
Parking Lots
Pool Decks
Any Concrete Surface
Commercial Pressure Washing Services
There are several reasons why you should hire a pressure washing company to clean the exterior surfaces of your commercial property:
Pressure washing is the best way to clean your commercial property. It removes all dirt, grime, and stains, leaving your property looking and feeling new again.
Pressure washing can extend the life of your property. By removing dirt and grime, pressure washing helps to protect your property from damage. This can save you money on repairs and replacements in the long run.
Pressure washing can improve the curb appeal of your property. A clean and well-maintained commercial property will make a good impression on customers and clients. It will also make your employees feel proud to work for your company.
Pressure washing can create a healthier environment for your employees and customers. It removes harmful contaminants such as mold, mildew, and pollen. It can also help to prevent the spread of pests and diseases.
Simply put, choosing A1 Pressure Washing TX, Inc as your preferred commercial pressure washing company is a wise investment for your commercial property. We can save you money overall, improve the appearance of your property, and create a healthier environment for both employees and customers.
At A1 Pressure Washing TX, Inc, we offer Louetta businesses and commercial property owners the followinng pressure washing solutions for their exterior surfaces:
Building Washing
Concrete Cleaning
Dumpster Pad Cleaning
Gas Station Washing
Graffiti Removal
Parking Garage Washing
Parking Lot Cleaning
Parking Lot Striping
Warehouse Washing
Residential Pressure Washing Services
At A1 Pressure Washing TX, Inc, we have the necessary equipment and expertise to clean a variety of surfaces safely and effectively. They can adjust the water pressure and use appropriate cleaning solutions to ensure that your surfaces are not damaged during the cleaning process. We can also save you time, money, and effort when you hire us for any of the following services:
House Washing
Driveway Washing
Patio Cleaning
Deck Cleaning
Louetta House Washing Made Easy and Efficient
If you're looking for more attractive siding that sparkles and shines all throughout the year, you truly can't go wrong with our expert house washing service for your Louetta home. We're able to thoroughly clean brick, vinyl siding, and a whole host of other exterior finishes to reveal a cleaner and more beautiful looking home all around and fully restore your curb appeal. No longer will you have to worry about stubborn stains and environmental debris taking away from the overall look and feel of your home. Our team of experts will eradicate any surface imperfections with ease, and with no damage to the exterior of your home.
Areas Where We Provide Pressure Washing Services
We're proud to help our friends and neighbors to keep their houses and businesses looking their best with our expert pressure washing services.
Baytown, TX
Cinco Ranch, TX
Conroe, TX
Crosby, TX
Cypress, TX
Houston, TX
Humble, TX
Jersey Village, TX
Katy, TX
Klein, TX
League City, TX
Louetta, TX
Missouri City, TX
Montgomery, TX
Pasadena, TX
Pearland, TX
Porter, TX
Spring, TX
Sugar Land, TX
The Woodlands, TX
Tomball, TX
About Louetta
Louetta is an unincorporated community located in Harris County, TX, known for its convenient location, strong sense of community, and commitment to education.
Contact A1 Pressure Washing TX, Inc today at 346-304-9665 to discuss your commercial or residential pressure washing needs in the Louetta area!
Be a Part of Our Satisfied Customers

With Our Houston Pressure Washing Experts