#1 Pressure Washing Company Serving Pasadena, TX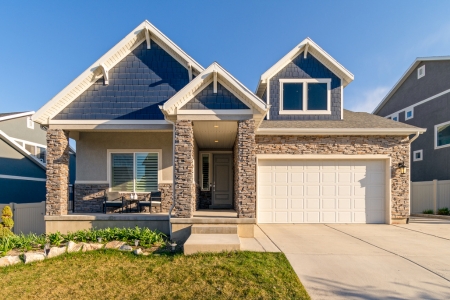 Pasadena residents that find themselves in need of quality and efficient pressure washing services can turn to A1 Pressure Washing TX, Inc. Our business dedicates time, energy, and care to make sure your exterior surfaces are well-taken care of. We want you to be able to reap all of the benefits that come along with pressure washing.
We know that things can get dirty here in Pasadena, just like anywhere else. With the help of our pressure washing professionals, you won't need to suffer the looks of a stained and dirty exterior surface. No matter what, we have your best interests at heart and will strive to exceed your expectations.
Be sure to read on and explore our site to learn all about what we do and how you can receive the best pressure washing services.
Learn All About The Quality Pressure Washing Services Available Here In Pasadena
We urge all Pasadena to call pressure washing professionals before picking up the hose. A simple hose won't be able to clean your exterior surfaces as thoroughly as a pressure washing machine can, but don't try to pick one of those up either. By not having the knowledge or experience that we have, you may end up causing your surfaces damage or seriously injuring yourself.
A1 Pressure Washing TX, Inc is here for you. We have the experience and the wide array of services that you deserve. No matter the size or material your surfaces are made of, we can help make them look better than new.
The services we offer here in Pasadena include:
Exterior Building Cleaning
Concrete Cleaning
Dumpster Pad Cleaning
Gas Station Maintenance
Graffiti Removal
Parking Garage Maintenance
Parking Lot Cleaning
Parking Lot Striping
Storefront Exterior Cleaning
Warehouse Washing
House Washing
Driveway Washing
Patio Cleaning
Parking Lot Washing Services Are Available To All Pasadena Residents In Need Of It
For the Pasadena residents who are commercial property owners, we offer top-notch quality commercial pressure washing services to keep your commercial property looking fresh, clean, and inviting. When it comes to commercial property owners and their parking lots, it's important to have the right business providing the right services for you.
Parking lots get dirty all of the time, but that doesn't mean having to put up with it. With A1 Pressure Washing TX, Inc by your side, your commercial property can look that much better by just investing in quality parking lot cleaning services. Give your guests a place to park that makes them feel safe, clean, and welcomed all year long.
About Pasadena, TX
Pasadena, TX is known for its thriving petrochemical industry and is home to several large oil refineries. It is also recognized for its annual Pasadena Livestock Show and Rodeo, which attracts visitors from all over the region. In addition, Pasadena is home to several parks and museums, including the Armand Bayou Nature Center, which provides visitors a chance to explore the area's natural beauty and wildlife.
Be a Part of Our Satisfied Customers

With Our Houston Pressure Washing Experts