Porter Pressure Washing Services You Can Depend On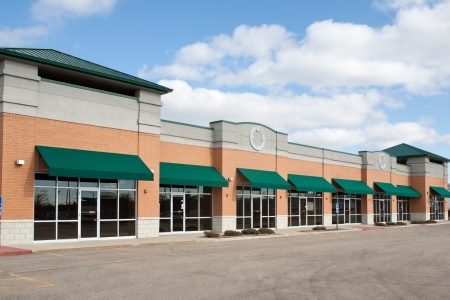 Porter residents can get the best quality pressure washing services by contacting A1 Pressure Washing TX, Inc today. Our business is here to deliver the best of the best and we know that our results are top-notch. They truly speak for themselves so be sure to check out our latest projects to see what we mean.
With an investment in our pressure washing services here in Porter, your exterior surfaces will look better than ever without you ever having to break a sweat. We do all of the hard work so that your exterior surfaces can look clean and new. It's a small price to pay for the best-looking surfaces in the neighborhood.
Be sure to read on and explore what we have to offer so that you can know just what we're all about and how our pressure washing services will change your life and the image of your property.
Learn All About The Quality Pressure Washing Services Available Here In Porter
Pressure washing services are all that we offer here at A1 Pressure Washing TX, Inc in Porter. Our services are top-of-the-line and will make your exterior surfaces look better than ever. In no time at all, you can contact us and be first in line to receive the best pressure washing around.
The services that we offer here in Porter are unlike any other services out there, including such services as:
Exterior Building Cleaning
Concrete Cleaning
Dumpster Pad Cleaning
Gas Station Maintenance
Graffiti Removal
Parking Garage Maintenance
Parking Lot Cleaning
Parking Lot Striping
Storefront Exterior Cleaning
Warehouse Washing
House Washing
Driveway Washing
Patio Cleaning
Contact us today to learn more about how you can benefit from our business policies and services.
Parking Lot Washing Services Are Available To All Porter Residents In Need Of It
Parking lot cleaning is a service that is hard to find here in Porter. Our business is here to offer the best in pressure washing and that includes commercial clients. With this service, you'll be able to restore, clean, and rejuvenate the surface of your parking lot.
Parking lots are bound to get dirty and stained, but that doesn't mean that your parking lot has to stay like that forever or at all. We know that the stains can be tough to remove, but that's why pressure washing exists. Pressure washing is the most likely thing to remove all unwanted stains, dirt, and grime from the surface of your parking lot. If A1 Pressure Washing TX, Inc can't clean your Porter parking lots, no one can.
About Porter, TX
Porter, TX, is known for its rich history, scenic beauty, and various recreational activities. The town has several parks, including the East Montgomery County Park, which offers hiking trails, sports fields, and picnic areas. The area is also known for its annual Porter Christmas Parade, which draws visitors from all over the region. Porter is also located near Lake Houston, a popular spot for boating, fishing, and water sports. Overall, Porter is a charming community that offers something for everyone.
Be a Part of Our Satisfied Customers

With Our Houston Pressure Washing Experts